How Much Should I Spend on a Wedding Gift?
Being invited to a wedding is a special honor- and that honor comes with some responsibilities. Some sites will tell you that wedding gifts are not a requirement, but that's a bunch of B.S. Here are the most FAQs answered when it comes to wedding gifts.
How much should I spend on wedding gifts? The average wedding gift is around $100. Here's the breakdown of the total you and your significant other should spend on the couple getting married:
Distant relative, co-worker, or someone whom you aren't close to: $50
Friend or relative: $100
Close friend or relative: $150 – $300
Child or grandchild: Whatever you can comfortably give. If you're paying for the wedding, consider a family heirloom or a sentimental gift over spending more money.
In areas of wealth, these numbers go up, but if you aren't in that position yourselves, stick to this guide. If you're bringing kids to the wedding, you should give a little extra on their behalf because each person costs the bride and groom money at the reception.
What about if I can't make the wedding? Unless you've never met the couple getting married, you should send a gift. Invitations and postage cost money, and they extended the offer of being a part of their day, so you should send them something to offer your congratulations. Send a card with a check or gift card, or purchase a gift from their registry that can be shipped directly to their house. You can spend less since you didn't attend the wedding. You have a year from the wedding date to send a gift. If you don't at least send a card, that's pretty rude…you're basically not acknowledging that they got married!
Is cash okay? I think any bride or groom will tell you that cash is more than okay. They've just dropped a ton of money on the wedding, so getting some of that money back to put into savings or put towards their honeymoon is extremely helpful. This is especially true for couples who have lived together for a while and don't need as many household items as a couple who is just putting together their home. If you're writing a check, resist the urge to write the bride's first name with her groom's last name; not everyone changes their name, and those that do usually don't do it right away, hindering them from cashing the check.
What about shower gifts? You can spend less on shower gifts than wedding gifts. Spend guideline:
Friend or distant relative: $30 – $60
Close friend or relative: $75 – $150
The big ticket items, such as a complete set of cookware or china, are usually reserved for parents and grandparents, so don't sweat those items on the registry.
If you are invited to a shower and can't attend, use your judgment on whether you should still give a gift. It's certainly not required, but if you're good friends with the bride, you should still at least send a card with a gift card where she's registered.
Do I still have to buy a present if I was a bridesmaid? Yes. Being a bridesmaid is no simple (or cheap) task, so you may think that the shower you threw and the help you gave is gift enough. You absolutely should still give a gift, for both the shower and the wedding. If you're in financial straits, go in on a larger gift with the bridesmaids where you can share the cost, and for the wedding, try giving a handmade gift. It'll be easy on your wallet and your friend will appreciate the heartfelt gesture.
What about destination weddings? I'm already paying for accommodations! Yes, you still have to give a gift, but you don't have to spend as much considering the cost to come to the wedding. Destination weddings tend to have a smaller guest list, so remember that when you receive an invitation to one, that usually means that the bride and groom really want you to be there. They'll absolutely appreciate you taking the time and money to celebrate their special day, so though a gift is just a cherry on top, you should still give one.
Do I have to give a gift at a second wedding if I gave one for the first one? Technically, you do not have to give a gift for a second wedding if you attended and gave a gift at the first wedding, but I highly recommend at least a card and small gift to extend your well wishes to this marriage. Handmade gifts, such as a personalized cutting board or picture frame, are unique gifts the couple will love that won't cost you a ton of money.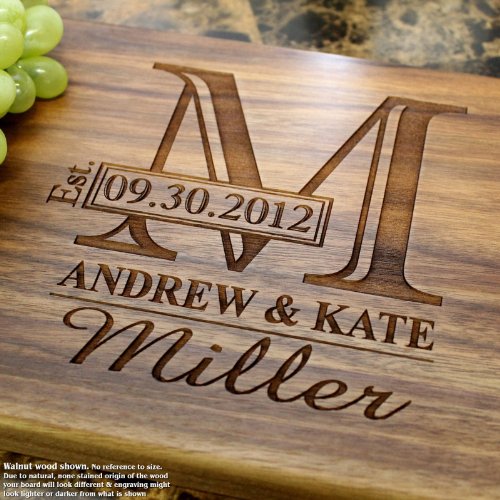 Brides: Don't assume that every person will follow this guideline, or even that every guest will give a gift! Yes, you will have some rude guests that don't give you anything…it's just part of the process. The good news is that some of your guests (especially your parents' good friends) will be extra generous. Try not to dwell on how much each person gives you and remember that every person's situation is different. Be gracious about any gift you receive, regardless of value. That's not the important part of the day.